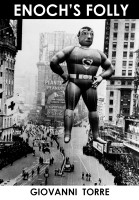 Enoch's Folly
by

Giovanni Torre
(4.50 from 2 reviews)
"You know what the old timers say about Comely? They say the Devil is afraid of him." Aldous Comely; entrepreneur, philanthropist, bon vivant, crime lord. He has his finger on every conceivable pulse, but his grip is starting to slip. Chance encounters and unexpected friendships force him to remember what it's like to be a human being - at the worst possible time: An old enemy is back in town.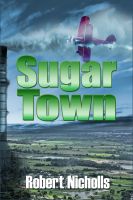 Sugar Town
by

Robert Nicholls
(5.00 from 2 reviews)
A family is decimated in the aftermath of a terrible crime and no voice is raised in protest. Can a town that prides itself on its sense of community survive without the promise of justice? In Sugar Town, a teen-aged girl, an epileptic boy, an alcoholic murderer and a spirit-seeking outsider, drawn together by a curiously enabling piece of space debris, show the way to redemption.
Related Categories