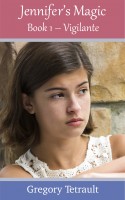 Jennifer's Magic Book 1 — Vigilante
by

Gregory Tetrault
Evil mages torture to death Jennifer's best friend. Jennifer leads a cadre of apprentices to capture Bad Souls. The cadre runs into a trap, and Jennifer's boyfriend dies. She becomes catatonic. She recovers but gets cursed by a Bad Soul. Jennifer discovers different magic and captures all Bad Souls. She meets a girl with the same magic. They become master and apprentice and honorary sisters.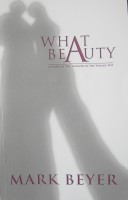 What Beauty
by

Mark Beyer
(5.00 from 1 review)
How might the Olympian Gods we know from reading change if we were to allow our imaginations to see their true ages? Time changes all people — even gods — and when their day-to-day mischievous lives no longer play a role in human affairs, what then do they become? New York sculptor Minus Orth has an idea. He'll explain this all, and give our imaginations the figures to uphold.
Related Categories