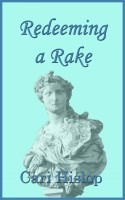 Redeeming a Rake
by

Cari Hislop
(5.00 from 2 reviews)
Geoffrey Lyndsey Grayson, the thirteen Duke of Lyndhurst, is trapped in an emotional winter. His childhood dream of finding love is frozen under thick sheets of ice along with his heart. He feels nothing but discomfort as he passively waits for death to end the nothingness. He knows it's too late for love...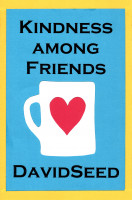 Kindness Among Friends
by

David Seed
Charlie's Sportsmen's Club is a long, two-story building on skid-row, housing a long bar, a poker room, a Chinese cafe, and a hotel across the top floor. Business depends on a subculture of alcoholics, gamblers, hustlers, shills, and those in need of a bed. Among them is Alexander Kyness, whose friends call him "Kindness", a man with talent, who has chosen a life of obscurity.
Related Categories