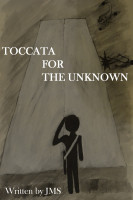 Toccata for the Unknown
by

JMS
Follow Tim, a writer looking for inspiration, as he stumbles upon the strangest place in town, a place with no name, which he calls "The Restaurant". In there he finally finds the inspiration he was looking for, or so he thought. A journey of stories being told, a dream meeting with Einstein, but most of all a hunt after his past, a past that is slipping away.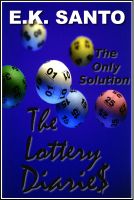 The Lottery Diaries: Book One -- The Only Solution
by

E.K. Santo
Randall Hill is a brilliant, but down on his luck nobody. No matter what the situation, he always finds the dark side of it, a black cloud continuously following him around. But something interesting is about to happen... The office he works in is about to have the most incredible luck...The co-workers pool their money together, and the highest Powerball Lottery in history falls into their laps!
Related Categories