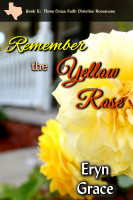 Remember the Yellow Rose
by

Eryn Grace
Rosie McCord has one goal--to save the United States from the terrorists chasing her across the country. She stops at a library in Texas, hoping for a break. When the bad men find her, it's up to someone else in that library--Andy Ross, of Three Cross Faith--to save Rosie in more than one way.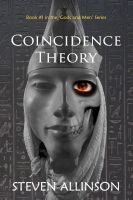 Coincidence Theory
by

Steven Allinson
(4.00 from 1 review)
Lost to time, the artefacts of the Egyptian Zep-Tepi have been returned to the world from the deserts of their origin. Split across two epochs, Coincidence Theory will take you on a voyage through what you thought you always knew as truth, retelling one of the most famous stories in history, to uncover the story behind the myth.