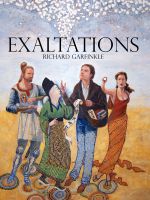 Exaltations
by

Richard Garfinkle
Peter Refton is a biographer who travels parallel worlds in the multiverse, gathering the lives of fascinating and pivotal people. But Refton is besieged by hostile Stories who are jealous and controlling of the humans who inhabit their constrained worlds and timelines. Aided by a knight, an ancestress, a sorceress muse, and twin warriors, Peter Refton is on a Quest-- --but Quest is a Story ...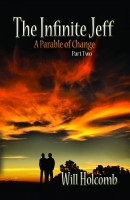 The Infinite Jeff (part 2): A Parable of Change
by

Will Holcomb
(4.80 from 5 reviews)
Please read part 1 before reading this part. Stanley, an out of work tech writer, gets a short-term contract job across the country. Of the three areas he feels give meaning to life: family, work, religion; he has left the only one of the three which has meaning to him, family, to go be 'just a tech writer' at 'just another company.' But ...
Related Categories