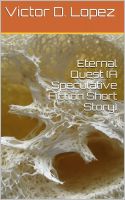 Eternal Quest (short story)
by

Victor D. Lopez
On its surface, this speculative fiction short story (7,800 words) deals with one man's obsessive quest for knowledge and the devastating price he must pay for the knowledge he ultimately acquires. Beneath the surface, this story is about deep friendships complicated by unrequited love, split loyalties, the interplay of id, ego and superego, and existentialist lessons learned too late in life.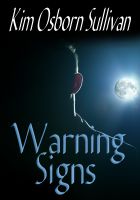 Warning Signs
by

K. Osborn Sullivan
(5.00 from 2 reviews)
Angie Sterling's new Victorian fixer-upper was cheap, so she jumped in with both feet. When the disturbances start, it becomes clear that Angie got more than she bargained for. Could the neighbors be right about a ghost driving out the previous owners? Or is another danger lurking in the turn-of-the-century home?
Related Categories