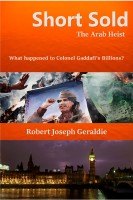 Short Sold (The Arab Heist)
by

Robert Joseph Geraldie
What Happened to Colonel Gaddafi's Billions? Set in the backdrop of the Libyan Civil War, Short Sold is a novel drawn from real events about a London banker who cannot believe his good fortune at the fall of the Gaddafi regime.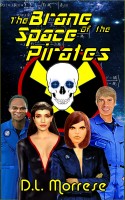 The Brane of the Space Pirates
by

D.L. Morrese
When the spaceship Brane Child emerges from skip-space near an unfamiliar space station, Lisa Chang thinks she and her crew may have finally found their way home. That is until the station's weapons turn toward them, and a man dressed like a pirate appears on their view screen and demands their surrender. Lost, unarmed, and with nowhere to run, it's not as if she has much choice. Not yet, anyway.
Related Categories