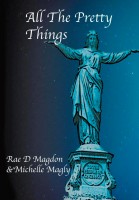 All The Pretty Things (Revised Edition)
by

Rae D. Magdon

&

Michelle Magly
Labels—Republican, closeted lesbian. With the launch of her political campaign, the last thing Tess needed was a distraction. Special Agent Robin Hart arrives in Cincinnati to investigate a corruption case. Things get a lot more complicated as attraction for Robin grows in an atmosphere of political intrigue, blackmail, and betrayal.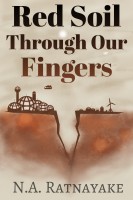 Red Soil Through Our Fingers
by

N.A. Ratnayake
A Mars colonist accepts a deal with a mining company to start a new life on humanity's off-world frontier. But idealism turns to unease when reality becomes darker than the fine print foretold. With his farm under bio-genetic attack and the most powerful player on the planet as an enemy, Mahela has no choice but to run... and expose economic slavery on an interplanetary scale.
Related Categories