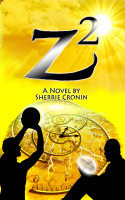 z2
by

Sherrie Cronin
(5.00 from 2 reviews)
Alex once walked away from a rare ability to warp time. Now, he needs to relearn the skill as he fights to stop the school he teaches at from turning the clock back to an era of intolerance. An old friend needs Alex to solve an ancient Maya mystery intertwined with these growing tensions. He can do both, but only if he can relearn his temporal talents before he runs out of time.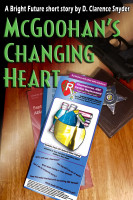 McGoohan's Changing Heart
by

D. Clarence Snyder
When corporations have the same legal status as sovereign nations, police forces act in jurisdictions that fit together like jigsaw pieces from different puzzles. As a champion of municipal authority, Corporate Affairs Officer McGoohan trains a younger officer how to force those pieces into a cohesive picture of a polite society. That is until one bullet changes the direction of his career.