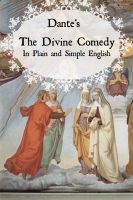 Dante's Divine Comedy In Plain and Simple English (Translated)
by

BookCaps
Price:
$2.99 USD.
Words: 213,980. Language: English. Published: February 26, 2013. Categories:
Fiction
»
Classics
Taking a literary journey through hell certainly sounds intriguing enough--and it is! If you can understand it! If you don't understand it, then you are not alone. If you have struggled in the past reading the ancient classic, then BookCaps can help you out. This book is a modern translation with a fresh spin. The original text is also presented in the book, along with a comparable version of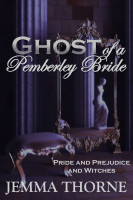 Ghost of a Pemberley Bride: Pride and Prejudice and Witches
by

Jemma Thorne
Lizzy Bennet's visit to the grand house of Pemberley reveals another side of the man who loves her. Lizzy Bennet Ghost Hunter is a series of haunted short stories inspired by Jane Austen's beloved novel Pride and Prejudice, and by the sort of tall tales best heard among the shadows and wavering glow that surrounds a campfire.
Related Categories