Special Deals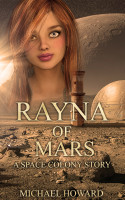 Rayna of Mars: A Space Colony Story
by

Michael Howard
This is a story about a group of Mars Colonists from Earth. They set out to prove that colonizing Mars can be done with the help of robots and drones. The main robot that was to be their interface with the other drones and rovers was named Rayna. She became so much more with the help of her emotion chip and her ability to learn from the other colonists. This is their Space Colony Story.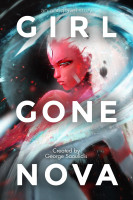 Girl Gone Nova
by

George Saoulidis
(4.00 from 1 review)
Handle the Most Difficult Girl in the Galaxy, or Everything Blows Up When an alien princess arrives, a jaded celebrity handler has to keep her happy. But will he manage to get through her visit, when catering to her spoiled needs is the only way to prevent her from exploding the Earth, when rebels are trying to assassinate her and when he starts to seriously fall in love with her?
Related Categories