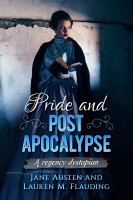 Pride and Post Apocalypse: A Regency Dystopian
by

Lauren M. Flauding
In the aftermath of a devastating electromagnetic pulse, Elizabeth Bennet and her family struggle to retain their fortune and dignity under the new regime of an anonymous tyrant named the Badger. This mash-up fuses dystopian elements with Jane Austen's masterful narrative, casting new light on the original story.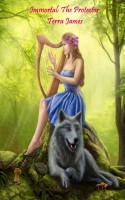 Immortal: The Protector
by

Terra James
When James is taken captive and the Fae King is killed, Aubree is left to put the broken pieces of the fae realm back together again. She has to rescue James, travel to the Unicorn Kingdom to ask for their most prize possession to try to heal her father bringing him back from the dead, help with Chosen ceremony, and defeat the evil vampire and witch coven hell bent on dying. No big deal, right?