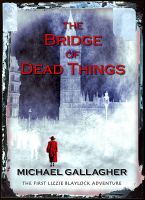 The Bridge of Dead Things
by

Michael Gallagher
(4.67 from 6 reviews)
Murky Victorian London. 13-year-old Lizzie Blaylock is having a rough time. Her dad's been fired, her sister has tuberculosis, and she just had some sort of fit at school for which she's been expelled. When she has another fit, however, she and those around her slowly begin to realise that she may have special powers…powers to communicate with the dead.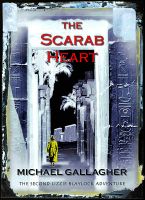 The Scarab Heart
by

Michael Gallagher
(5.00 from 7 reviews)
Theft and murder are afoot at an archaeological dig in 1885 Egypt. Lizzie Blaylock, world renowned ghost channeller, and her mentor, Miss Otis, thought they were simply there to vacation, especially as Lizzie wants nothing more to do with her powers. Her powers, though, have other things in mind.