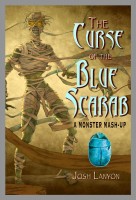 The Curse of the Blue Scarab
by

Josh Lanyon
Who or what is responsible for the gruesome deaths of members of the secret society known as the Order of Osiris? Dr. Armiston, an irascible, confirmed bachelor who believes in medicine not mysticism, is asked to look into these "tragic accidents" by the handsome and mysterious Captain Maxwell.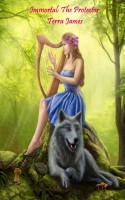 Immortal: The Protector
by

Terra James
When James is taken captive and the Fae King is killed, Aubree is left to put the broken pieces of the fae realm back together again. She has to rescue James, travel to the Unicorn Kingdom to ask for their most prize possession to try to heal her father bringing him back from the dead, help with Chosen ceremony, and defeat the evil vampire and witch coven hell bent on dying. No big deal, right?
Related Categories