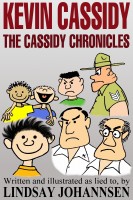 Kevin Cassidy The Cassidy Chronicles
by

Lindsay Johannsen
...being the questionable memoirs of a certain North Queensland high school boy on his 1950's journey through the leafy glades of learning. But (shock horror!), it's in the first-person present tense, the mark of a rank amateur. Yet this was the only way I could make the story work, dear reader, and you, with your perspective and experience, will judge it for yourself (hopefully with a smile).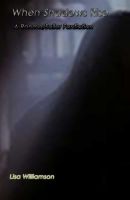 When Shadows Rise
by

Lisa Williamson
(2.00 from 1 review)
This is a work of fan fiction. A cross over tale of Sailor Moon and Ranma 1/2. Sailor Starknight Unicorn has a mortal enemy and he want her and to rule the world. It is up to her and new friends to save all of humanity from the rise of the Shadows.