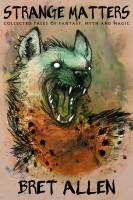 Strange Matters
by

Bret Allen
(5.00 from 2 reviews)
Strange Matters is a collection of tales of fantasy, myth and magic. Some are funny, some are dark, some are both. Some are set in our world, with the skin peeled back to reveal the magical mechanisms beneath. Some are set in fantasy worlds, where instead it's the reflections of reality which are hidden. All contain matters best described as 'strange', because to me, strange matters.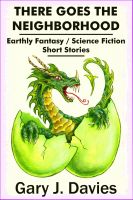 There Goes the Neighborhood; Earthly Fantasy/Science Fiction Short Stories
by

Gary J. Davies
(4.86 from 7 reviews)
The twenty original fantasy and science fiction Twilight Zone-like short stories of this diverse collection mostly take place on contemporary Earth or some slightly futuristic or altered Earth, where a technology, ghost, dragon, demon, curse, or space-alien intrudes. Some of the stories relate to subsequent e-book novels soon to be released.
Related Categories