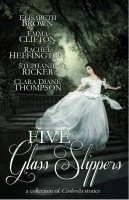 Five Glass Slippers
A collection of novellas based on "Cinderella." A timid stepsister - a mistaken identity - a disinherited princess - a seething planet - an enchanted circus. Here are five enchanting retellings to bring new life to the classic Cinderella tale!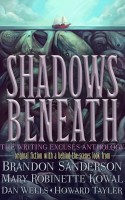 Shadows Beneath: The Writing Excuses Anthology
From the Hugo Award-winning hosts of the Writing Excuses writing advice show comes a collection of all-new stories of the fantastic, with beautiful illustrations and a behind-the-scenes look at each story's creation. Come for the stories by award-winning authors; stay for the peek behind the creative curtain.