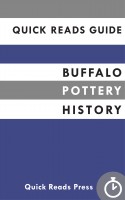 Quick Reads Guide: Buffalo Pottery History
by

Quick Reads Press
Learn the history of Buffalo Pottery including popular product lines, art pottery lines, and identification marks. Quick Reads Press is an independent publisher of satisfying non-fiction and fiction ebook reads for those who are short on time. Read while waiting in line, on your morning commute, or during your lunch hour.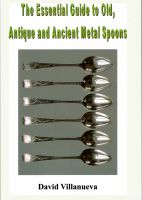 The Essential Guide to Old, Antique and Ancient Metal Spoons
by

David Villanueva
This illustrated guide to spoons has been produced for finders, collectors, family historians and anyone interested in spoons from earliest times to the nineteenth century. The book is basically divided into three sections: the first covers the development of spoons, particularly silver, from earliest times; the second covers old base metal spoons and the third, some continental spoons.