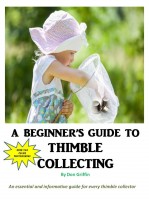 A Beginner's Guide to Thimble Collecting
There are over 500 color photographs to help the novice collector correctly identify thimbles of various materials along with price guidelines for each. The eBay chapter is invaluable with many hints to assist a bidder to make a purchase at a fair price given the unscrupulous sellers on the site. The book is an excellent reference for all collectors.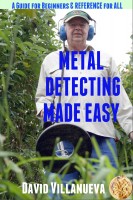 Metal Detecting Made Easy: A Guide for Beginners and Reference for All
Metal detecting is a great hobby almost anyone can enjoy, with the real possibility that you can change history, or even your life, forever. However, you are unlikely to make great finds instantly with a metal detector - you need to know a few things first. The purpose of this manual is to show you what equipment you need, how and where to use it and how to overcome the obstacles. And much more...