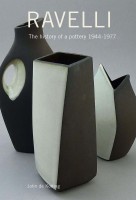 Ravelli, the history of a pottery 1944 - 1977
by

John de Koning
Ravelli is an animated and personal account of the history of the Ravelli pottery firm, that was located in Leiden, The Netherlands. More than 60 photo's as well as interviews with the key players in the firm and examples of the products and working methods of this high-quality household earthenware that was internationally recognized in the 50s, 60s and 70s, and today is popular vintage pottery.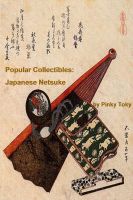 Popular Collectibles: Japanese Netsuke
by

Pinky Toky
Since the mid-19th century, Japanese netsuke has become an extremely popular collectibles in Europe. Famed for its artistic and intricate beauty, Netsuke was actually invented for a very practical purpose.