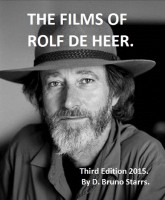 The Films of Rolf de Heer (Third Edition)
by

Dr D. Bruno Starrs
(5.00 from 2 reviews)
Rolf de Heer is Australia's most successful and unpredictable film-maker, with 15 feature films of widely varying style and genre to his name. This comprehensive auteur analysis of his oeuvre (first published in 2009), suggests that there is a signature world view to be detected in most of his work, and that he promotes unlikely protagonists who are non-hyper masculine, child-like and nurturing.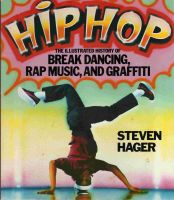 Hip Hop
by

Steven Hager
(5.00 from 1 review)
In the early 1980s, I became the first reporter to travel to the South Bronx to document the origins of hip hop and this book remains the most authentic portrait of the first generation. It was recently updated with never-before-seen photos and illustrations.