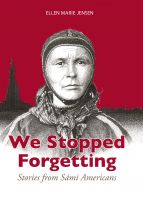 We Stopped Forgetting: Stories from Sami Americans
by

Ellen Marie Jensen
During the immigration period of 1880-1940 an unknown number of Sámi people (the indigenous people of Northern Norway, Sweden, Finland, and the Kola Peninsula of Russia) left Sápmi (Samiland; "Lapland") for North America alongside Nordic peoples. The storytellers in this book give moving accounts of the history of their ancestors and tell their own stories of cultural revitalization.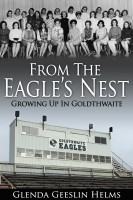 From The Eagle's Nest: Growing Up In Goldthwaite
by

Glenda Geeslin Helms
Growing up in the rural Texas town of Goldthwaite in the 50's and 60's was rich, not in material ways, but in the things that really mattered. Family was first; friends and community ran a close second, and life was full of adventure if you only used your imagination. In this coming of age story, a girl explores her past and her roots. It is a look back in time to the way things were then.