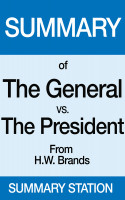 The General vs. the President | Summary
by

Summary Station
Summary of The General vs. the President From H.W. Brands MacArthur and Truman At the Brink of Nuclear War By Summary Station Truman relieving General Douglas MacArthur caused a bit of an uproar amongst the American public. His motives were to limit the conflict in Korea, resulting in his decision to remove MacArthur. General MacArthur was full of ego and flair...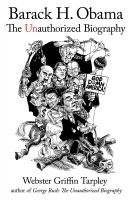 Barack Obama: The Unauthorized Biography
by

Webster Griffin Tarpley
A massive, devastating exposé of the influences behind Obama - a creature of the Ford Foundation, utterly without principles. In his career in the most corrupt turf in the USA, the Chicago political machine, fraud and graft reach dizzying depths. His close cronies are multimillionaire felons. Obama and his guru Brzezinski will take us to the cleaners like we've never been before.
Related Categories