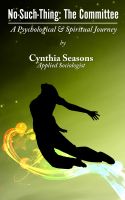 No-Such-Thing: The Committee
(5.00 from 2 reviews)
The First current Sociological CASE STUDY of healing MultiplePersonality Disorder. It chronicles one individual suffering 45 years of psychotic splits with reality and then healing; only by the Grace of God and Love that conquers all. It is timely yet astoundingly uniquely told in both therapist and client bi-lateral viewpoints.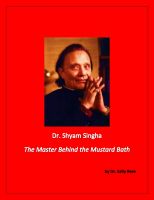 Dr. Shyam Singha, The Master Behind the Mustard Bath
(5.00 from 1 review)
Mustard Bath Formulator Dr. Shyam Singha, the Great Himalayan Master of natural medicine, was one of the most sought-after doctors of the 20th century. A Bodhisattva and master healer, Dr. Singha formulated the world-renowned mustard bath, pioneered the Food As Medicine movement, and taught the value of alkaline practices to balance the body's pH level.