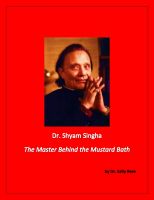 Dr. Shyam Singha, The Master Behind the Mustard Bath
by

Dr. Sally Rose
(5.00 from 1 review)
Mustard Bath Formulator Dr. Shyam Singha, the Great Himalayan Master of natural medicine, was one of the most sought-after doctors of the 20th century. A Bodhisattva and master healer, Dr. Singha formulated the world-renowned mustard bath, pioneered the Food As Medicine movement, and taught the value of alkaline practices to balance the body's pH level.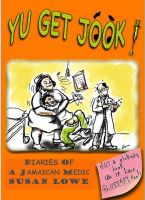 Yu Get Jook! Diaries of a Jamaican Medic
by

Susan Lowe
(4.00 from 1 review)
This is not Jamaica ER of the UK's Channel 4. It's a kinder, more respectful & less invasive self expose of a Jamaican doctor's journey into and through medicine. Even so, it is no less eye opening, even shocking, & can be funny as all...well....read it.