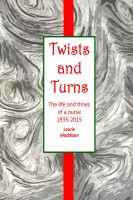 Twists and Turns. The Life and Times of a Nurse 1935-2015
by

Laurie Maddison
(5.00 from 1 review)
Laurie Maddison describes her experiences as a child in Malaya, Australia and England. After school she enters nursing, marries, has a child and returns to Perth, Western Australia, where she works at Sir Charles Gairdner Hospital and in specialist areas at Royal Perth, followed by community nursing, post-graduate courses at University, mental health nursing, and finally as a university lecturer.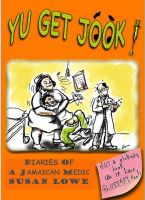 Yu Get Jook! Diaries of a Jamaican Medic
by

Susan Lowe
(4.00 from 1 review)
This is not Jamaica ER of the UK's Channel 4. It's a kinder, more respectful & less invasive self expose of a Jamaican doctor's journey into and through medicine. Even so, it is no less eye opening, even shocking, & can be funny as all...well....read it.
Related Categories