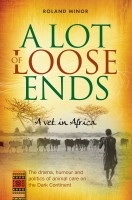 A Lot of Loose Ends - A Vet in Africa
by

Roland Minor
A Lot of Loose Ends is Roland's account of his experiences in treating animals of all shapes and sizes in Africa and his many encounters with farmers, pet owners and politicians. Some of the tales he has to tell are hilarious, others hair-raising and a few horrific, but all are fascinating.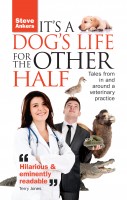 It's A Dog's Life For The Other Half
by

Steve Ankers
Steve Ankers' wife Margaret and brother John have been vets all their lives, so Steve has spent a large part of his life helping them through amusing, harrowing and occasionally disgusting encounters with creatures of all varieties, shapes and sizes. This is a very well-written account of life working closely – sometimes TOO closely - with animals.