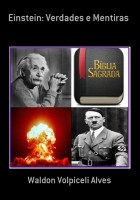 Einstein: Mentiras e Verdades
Einstein era um grande gênio ou plagiou as suas descobertas? (toda a polêmica envolvendo o físico brasileiro César Lattes que acusou Einstein de plagiar Poincaré. Será verdade?) Einstein era religioso ou ateu? Einstein ajudou a construir a bomba atômica? (nesse livro os bastidores da corrida armamentista entre os aliados e os nazistas pela obtenção da bomba atômica).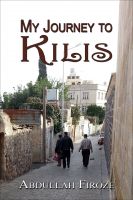 My Journey to Kilis
My Journey to Kilis follows a medical student from Qatar as he sets out to work with Syrian refugees for three weeks. It is a journal-styled piece of work that tries to explores the plight of Syrian victims in Kilis, Turkey. It is interspersed with emotions like sorrow and humor as it tries to tell the story from the point of view of a medical student, humanitarian and a human rights advocate.