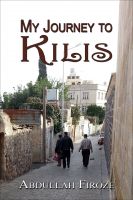 My Journey to Kilis
by

Abdullah Firoze
My Journey to Kilis follows a medical student from Qatar as he sets out to work with Syrian refugees for three weeks. It is a journal-styled piece of work that tries to explores the plight of Syrian victims in Kilis, Turkey. It is interspersed with emotions like sorrow and humor as it tries to tell the story from the point of view of a medical student, humanitarian and a human rights advocate.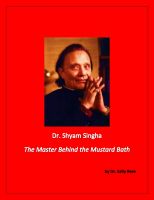 Dr. Shyam Singha, The Master Behind the Mustard Bath
by

Dr. Sally Rose
(5.00 from 1 review)
Mustard Bath Formulator Dr. Shyam Singha, the Great Himalayan Master of natural medicine, was one of the most sought-after doctors of the 20th century. A Bodhisattva and master healer, Dr. Singha formulated the world-renowned mustard bath, pioneered the Food As Medicine movement, and taught the value of alkaline practices to balance the body's pH level.
Related Categories