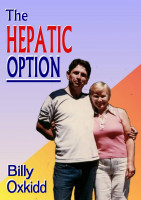 The Hepatic Option
by

Billy Oxkidd
My Hypothesis questioning, "The Hepatic Option", based on my forty years experiences regarding my own never medically addressed and never medically treated manifestation of Alcohol Induced Hepatic Cirrhosis. My experiences intern spawning and driving my highly credible suspicions, in essence, perhaps not all Liver Transplants deemed as medically necessary, solely the only option.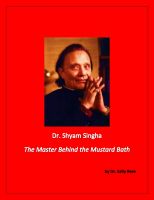 Dr. Shyam Singha, The Master Behind the Mustard Bath
by

Dr. Sally Rose
(5.00 from 1 review)
Mustard Bath Formulator Dr. Shyam Singha, the Great Himalayan Master of natural medicine, was one of the most sought-after doctors of the 20th century. A Bodhisattva and master healer, Dr. Singha formulated the world-renowned mustard bath, pioneered the Food As Medicine movement, and taught the value of alkaline practices to balance the body's pH level.
Related Categories