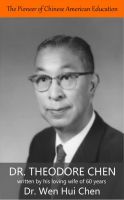 The Pioneer of Chinese American Education - Dr. Theodore Chen
by

Wen-Hui Chen
The story of Dr. Theodore Chen, lovingly told by Dr. Wen-Hui, his wife of 60 years. Professor Chen was the first Chinese scholar to be granted tenure at USC, where he taught for 35 years and revived the Asian Studies Department. Dr. Chen's academic, literary, humanitarian, and public speaking accomplishments are interspersed with the moving story of the Chens' long marriage and family life.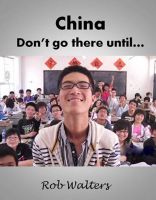 China: Don't Go There Until...
by

Rob Walters
If you are thinking of going to China to teach or travel then don't – not until you have read this book. The book may entice you to go or it may persuade you to stay. Either way if you are interested in China and wish to advance far beyond the tourist guide view, then read this book.