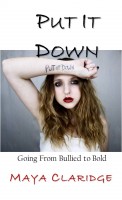 Put It Down
by

Maya Claridge
Bullied for more than two years in middle school, Maya Claridge was in a dark and lonely place, unsure of where to turn or how to make it stop. Until one day when she realized she could put it all down. Join Maya on her inspirational journey from Bullied to Bold.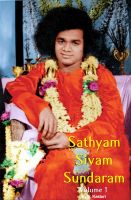 Sathyam Sivam Sundaram Volume 1
by

N Kasturi
Prof. N. Kasturi, who had the extreme fortune of being close to Bhagawan Baba, has brought out in this volume the life story of the Divine Avatar from His birth in 1926 to 1961. For those, who are unaware of Baba's might, this book will reveal His mahimas and leelas.
Related Categories