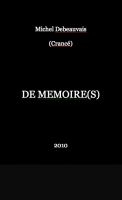 De mémoire(s)
by

Michel Debeauvais
Souvenirs de Michel Debeauvais, Professeur émérite de l'Université Paris 8, ancien élève de l'ENS et de l'ENA, dont la carrière fut d'une immense richesse. Dans ces "souvenirs", extraordinaires au sens propre, on entendra partout la voix d'une résistance dont nul ne peut sortir indemne.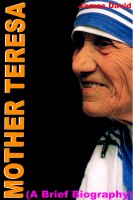 Mother Teresa (A Brief Biography)
by

James David
Mother Teresa was able to start an open air school and established a home for the destitute who were dying unattended in the city. For this, she was able to convince the city authorities to donate her dilapidated building.