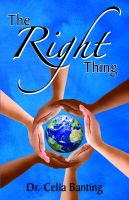 The Right Thing
by

Celia Banting
This is a true account of a four-month period in Dr. Banting's life, where she was faced with a life or death choice after lodging with strangers she "met" on the Internet. Dr. Banting highlights the plight of the forgotten who suffer silently in homes that could be in your neighborhood.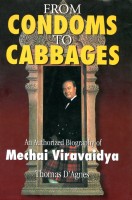 From Condoms to Cabbages
by

Thomas D'Agnes
From Condoms to Cabbages: An Authorized Biography of Mechai Viravaidya In Thailand, a condom is called a "Mechai". Mechai Viravaidya, Thailand's Condom King, has used this most anatomically suggestive contraceptive device to turn the conventional family planning establishment on its head. First came condom blowing contests, then T-shirts with condom shrouded anthropomorphic penises...