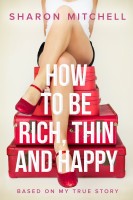 How to Be Rich, Thin and Happy
by

Sharon Mitchell
"How to Be Rich, Thin and Happy" tells the story of Sharon Mitchell's global journey of self-discovery, through which the secrets of health, wealth and wisdom unfolded before her. The answers for every woman are woven through this amazing story that takes place in some of the world's most intriguing and exotic locations.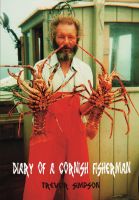 Diary of a Cornish Fisherman: Newquay, 1962–1967
by

Trevor Simpson
Life in a Cornish fishing community in 1960s is the subject of this absorbing memoir, told in a style that is warm, engaging, humorous and packed full of incident. A book that will appeal to anyone who has gone to sea or wishes that they had. Generously illustrated, complete with a glossary of nautical and fishing terms, it doesn't just introduce us to the life of the seafarer; it invites us in.
Related Categories