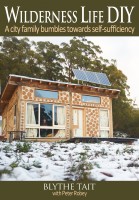 Wilderness Life DIY: A City Family Bumbles Towards Self-Sufficiency
by

Blythe Tait
(5.00 from 3 reviews)
Can a clueless city couple learn to build a house in the wilderness completely by themselves? What is life like on 525 watts of power? When is the right time to change a toilet bucket? The answers to these questions and more are in 'Wilderness Life DIY', the tale of a city family who leaves a comfortable city existence to make a home in the Australian Tasmanian wilderness.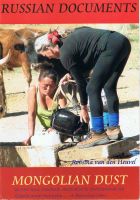 Russian Documents Mongolian Dust
by

Rensina van den Heuvel
An adventure travelogue. Driving overland from Australia to the Netherlands via Korea, Russia, Mongolia, Kazakhstan, across a stormy Black Sea to Bulgaria and onwards. I fell in love with Mongolia, land of blue sky and nomads. In freezing temperatures, there's nothing like camping in the wild to stretch you way out of your comfort zone. Jump into this story with me and you'll experience it.
Related Categories