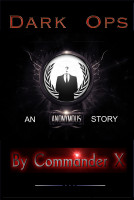 Dark Ops: An Anonymous Story
by

Commander X
Over a decade after Anonymous first appeared, it has grown from a small band of hacktivists to a Global Collective with organized National Cells in half the countries on Earth & 2.5 million dedicated participants worldwide. Dark Ops explores four years in the history of the global and viral meme of revolution called Anonymous, as it continues to battle the forces of evil bent on world domination.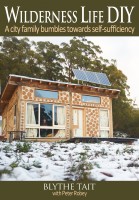 Wilderness Life DIY: A City Family Bumbles Towards Self-Sufficiency
by

Blythe Tait
(5.00 from 3 reviews)
Can a clueless city couple learn to build a house in the wilderness completely by themselves? What is life like on 525 watts of power? When is the right time to change a toilet bucket? The answers to these questions and more are in 'Wilderness Life DIY', the tale of a city family who leaves a comfortable city existence to make a home in the Australian Tasmanian wilderness.