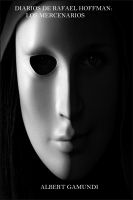 Diarios de Rafael Hoffman: Los mercenarios
by

Albert Gamundi, Sr
(5.00 from 1 review)
Relata la vida de un joven asesino inusual, profesor de refuerzo durante el dia, bohemio durante la noche. Rafael Hoffman vive por intereses, despreciando los grandes lujos pero amante de los placeres carnales. Su vida dará un giro brutal en cuanto conozca a Cristina, pues ella también esconde oscuros secretos...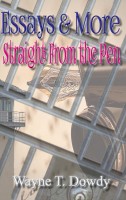 Essays & More Straight From The Pen
by

Wayne T. Dowdy
(5.00 from 1 review)
Peek inside the wild life of a man who fought to change. "My salvation came in the form of a concept: fighting poison with poison; the same as using Cobra or Rattlesnake venom to save someone bitten by one of the vipers. I was the viper bitten by itself. ... When living, I used to lose interest in life and then go on sprees capable of causing death. When faced with death I fought to live.....
Related Categories