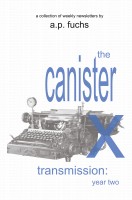 The Canister X Transmission: Year Two - Collected Newsletters
by

A.P. Fuchs
Running weekly, The Canister X Transmission was sent to readers worldwide and they received updates from the desk of A.P. Fuchs. The newsletter covered four main topics: Writing/Creating/Publishing, Project Analysis, Creator Spotlight, Weekly Ramble. Exclusive to this collection is a special Issue Fifty-three A newsletter. Welcome to The Canister X Transmission: Year Two.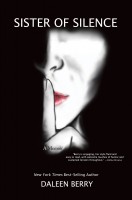 Sister of Silence: A Memoir (Appalachian Families Book 1)
by

Daleen Berry
Follow Daleen Berry's personal journey from coal miner's wife to teen mom to New York Times best-selling author. After a shotgun wedding, Daleen found herself barefoot and pregnant—and by age 21, the mother of four who became determined to break the silence that shatters women and children's lives. A riveting true story this memoir demonstrates the astonishing resilience of the human spirit.
Related Categories