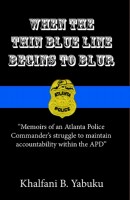 When The Thin Blue Line Begins To Blur
by

Khalfani Yabuku
In light of the increase in tensions between our nations' police departments and the urban communities they serve, this book offers a timely remedy for citizens and officers alike. The author skillfully takes us on a journey of his struggles to start the healing process between the Atlanta Police Department and the urban communities it's sworn to serve and protect.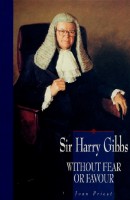 Sir Harry Gibbs: Without fear or favour
by

Joan Priest
This biography concerns one of Queensland's and Australia's most distinguished lawyers and jurists, Sir Harry Gibbs. Born in Ipswich in 1917, he studied law at the University of Queensland before going on to a legal career of great accomplishment, culminating in his taking the top position in the Australian judicial system. He was Chief Justice of the Australian High Court from 1981-1987.