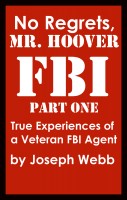 No Regrets, Mr. Hoover Part One
by

Joseph Webb
In 1950, Joseph Webb boarded a Washington D.C. bus to the Federal Bureau of Investigation and the beginning of a two-decade career under J. Edgar Hoover in Nebraska and Texas. No Regrets, Mr. Hoover Part One vibrantly details the author's first experiences as an FBI agent during the 1950s and 1960s from training to meeting Mr. Hoover, first assignments and gaining expertise.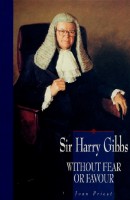 Sir Harry Gibbs: Without fear or favour
by

Joan Priest
This biography concerns one of Queensland's and Australia's most distinguished lawyers and jurists, Sir Harry Gibbs. Born in Ipswich in 1917, he studied law at the University of Queensland before going on to a legal career of great accomplishment, culminating in his taking the top position in the Australian judicial system. He was Chief Justice of the Australian High Court from 1981-1987.
Related Categories