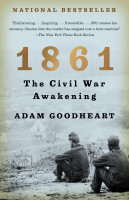 1861: The Civil War Awakening
by

Adam Goodheart
A gripping and original account of how the Civil War began and a second American revolution unfolded, setting Abraham Lincoln on the path to greatness and millions of slaves on the road to freedom.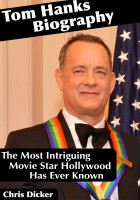 Tom Hanks Biography: The Most Intriguing Movie Star Hollywood Has Ever Known
by

Chris Dicker
How Tom Hanks developed from an awkward boy to a worldwide superstar? There were a lot of psychological and emotional traumas for Hanks, especially in early life, but you are about to discover how he successfully managed them to become one of the America's trusted man. We explore some of Tom Hanks struggles and failures and how he learned from them to become one of the Hollywood's...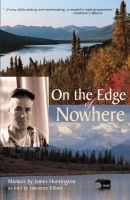 On the Edge of Nowhere
by

James Huntington
His father is a white trapper, his mother an Athabascan Indian who walks a thousand miles in winter to reunite with her family. Jimmy Huntington learns early how to survive on the land. He is only seven when his mother dies, and must care for his younger siblings. A courageous and inspiring man, Huntington hunts, fights bears, survives close calls and he becomes a championship sled-dog racer.