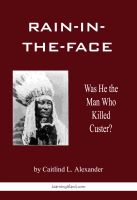 Rain-in-the-Face: Was He the Man Who Killed Custer?
by

Caitlind L. Alexander
The name Rain-in-the-Face struck fear into the hearts of white men. He was a fierce Sioux warrior who fought in many battles. One of those fights was the Battle of the Little Bighorn, where General George Armstrong Custer was killed. Many people say Rain-in-the-Face killed Custer. Others said that he killed Tom Custer, General Custer's brother, and cut out his heart. What is the truth?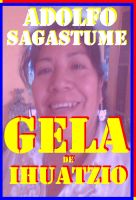 GELA de Ihuatzio
by

Adolfo Sagastume
GELA es la mujer mística, la sabia, la chamana que convive con todos los grupos gnósticos. De sangre azul, es purépecha. Guardiana de costumbres y conocimientos ancestrales. Facilitadora de temascales a 300 metros de las Yácatas, pirámides del Sol y la Luna. Es madre de dos niñas preciosas y esposa sacerdotisa. Conócela en estas breves páginas.