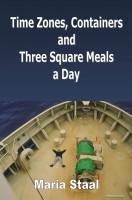 Time Zones, Containers and Three Square Meals a Day
by

Maria Staal
(4.00 from 1 review)
Deadly pirate attacks and a near collision with an oil tanker are just two of the dangers faced by the crews of today's container ships. 'Time Zones, Containers and Three Square Meals a Day', is the story of life on the high seas, where real adventures still exist. The author recounts her adventures on the container ship Serenity River in this entertaining narrative travelogue.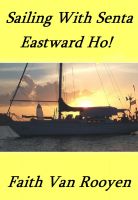 Sailing With Senta - Eastward Ho!
by

Faith Van Rooyen
(3.00 from 1 review)
Have you ever dreamed of abandoning your current life-style and going adventuring on the high seas? Faith and her husband did just this. They retired from their careers in advertising and computers, bought and repaired an old sailing boat and set off to explore the Indian Ocean. This book tells you what happened.
Related Categories