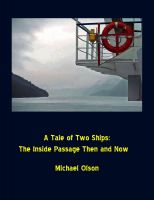 A Tale of Two Ships: The Inside Passage Then and Now
by

Michael Olson
(5.00 from 1 review)
This richly illustrated travel book recounts a sea-voyage that the author made along British Columbia's fabled Inside Passage: To Wales Island Cannery in the spring of 1947 on the Union Steamship Cardena. Board the legendary Cardena now for a nostalgic, 60-hour journey in time as the ship travels up the rugged BC coast from Vancouver to the Nass River salmon cannery.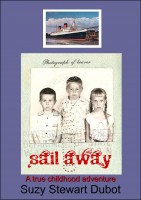 Sail Away
by

Suzy Stewart Dubot
(4.00 from 2 reviews)
This true story is sister to 'Square Peg in a Round Hole.' Travelling to London, England in 1956 was an eye-opening experience for a little girl from Lima, Ohio. This true short story relates her perspective over a five day period while travelling on the RMS Queen Elizabeth with her mother and two younger brothers. The tale finishes with an ending you might not expect!
Related Categories