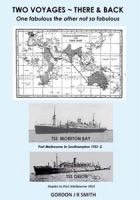 Two Voyages~There and Back One Fabulous~ the other Not So Fabulous
by

GORDON J R SMITH
(5.00 from 2 reviews)
the book describes a fabulous voyage I took from australia on the way to a working holiday in uk.. i backpacked through the uk and the continent and was one of the first backpackers to leave australia after ww2 in 1951. the return journey to australia in 1953 was a voyage that was not at all fabulous for me. both ships were migrant ships.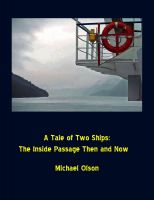 A Tale of Two Ships: The Inside Passage Then and Now
by

Michael Olson
(5.00 from 1 review)
This richly illustrated travel book recounts a sea-voyage that the author made along British Columbia's fabled Inside Passage: To Wales Island Cannery in the spring of 1947 on the Union Steamship Cardena. Board the legendary Cardena now for a nostalgic, 60-hour journey in time as the ship travels up the rugged BC coast from Vancouver to the Nass River salmon cannery.
Related Categories