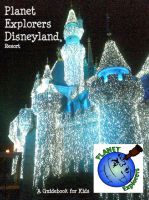 Planet Explorers Disneyland
by

Planet Explorers
(5.00 from 1 review)
Explore the planet with this Disneyland Resort guidebook written just for kids. This fun and informative ebook includes everything tweens need to know about Disneyland Resort, including information about attractions, food, shows, Downtown Disney and resorts. From theme park fun facts to Disney history, from ride highlights to quizzes, Planet Explorers guidebooks have it all.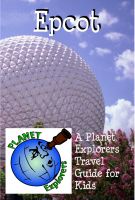 Epcot: A Planet Explorers Travel Guide for Kids
by

Planet Explorers
(5.00 from 1 review)
Read through this Epcot travel guide written just for kids aged 8-12 for insider information about what you'll see at every attraction. There are fun facts, tips, restaurant listings and photos for every World Showcase country and Future World pavilion. This 50 page ebook has everything you need. Don't forget to click on the active hyperlinks throughout to learn more about what you'll see!