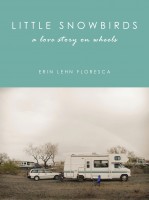 Little Snowbirds: A Love Story on Wheels
by

Erin Lehn Floresca
"Little Snowbirds: A Love Story on Wheels" is the story of a young couple who throw off the shackles of conventional wisdom to experience life on the edge—living like retired Snowbirds. This funny and heartwarming tale takes armchair travelers on a fantastic, 18-month RV road trek around the U.S. as Erin and Patrick search the highways for a new perspective on life.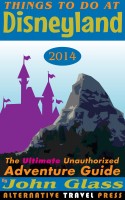 Things To Do At Disneyland 2014
by

John Glass
This is not just a travel guide, it's an ADVENTURE GUIDE that goes far beyond what other travel books offer. John Glass takes you on a personal tour of one of his favorite theme parks, Southern California's Disneyland. This 2014 edition is completely updated for the new year with all new attractions, restaurants, shops, menus, prices, secrets, tips, and more.