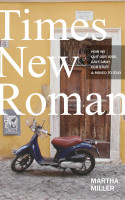 Times New Roman: How We Quit Our Jobs, Gave Away Our Stuff & Moved to Italy
by

Martha Miller
Times New Roman is a true account of lifelong dreams to live abroad, experience another culture, complete an education and alter two career paths. Times New Roman focuses on modern life in the Eternal City. The Millers learn how to live, eat, shop, cook and dress as the Romans do. And either through osmosis or out of necessity, they picked up some Italian behaviors they never expected.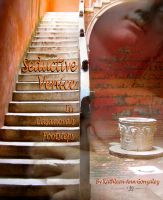 Seductive Venice: In Casanova's Footsteps
by

Kathleen Ann Gonzalez
(5.00 from 1 review)
Seductive Venice takes readers on seven walking tours of Venice to over 90 locations Giacomo Casanova visited--churches, bridges, statues, alleys, and canals, all with helpful maps. Discover where this famous lover gambled, drank, cajoled, loved, spied, and seduced. Historical sidebars and Casanova's own words punctuate this entertaining romp through the life of Venice's most famous lover.