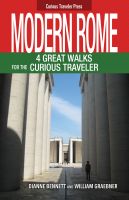 Modern Rome, 4 Great Walks for the Curious Traveler
Seen the Coliseum and the Vatican? Looking for a more authentic, contemporary experience? Walk without tourists in the new Rome: in Garbatella, a delightful 1920s planned community; spectacular, Fascist EUR; Flaminio, Rome's cultural heart, and across the Tiber, a virtual "Mussolini theme park"; and up and down Trastevere's charming stairways. Rome with the Romans. 130 hyperlinks, 63 photos, maps.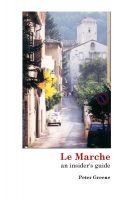 Le Marche: an insider's guide
(4.50 from 2 reviews)
A guide to help you discover Italy's Marche region, the place to go if you want a taste of real Italy without the crowds. It has been written by English travel writer Peter Greene, who has lived and worked in the region for more than twenty years, and also runs the popular Marche Voyager website.