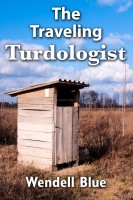 The Traveling Turdologist
by

Wendell Blue
(4.00 from 1 review)
Travel broadens the mind, but traveling in the developing world can also loosen the bowels. The author describes the absurd, embarrassing and sometimes painful situations that he experiences while traveling in Latin America, Arabia and Asia. As he travels Wendell comes across an array of characters who will make the reader laugh, cringe or lose all hope for humanity. Not necessarily in that order.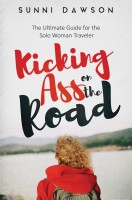 Kicking Ass on the Road: The Ultimate Guide for the Solo Woman Traveler
by

Sunni Dawson
(5.00 from 1 review)
Welcome to your ultimate guide for going solo! Everything you will need to prepare, to travel safe, to travel cheap, to be confident, to have super fun experiences and look after you, is packed into its pages in easy to read chapters. Full of useful advice, checklists and mind maps for all you need to travel alone (or with others) with style. It is a must read for every woman traveler.
Related Categories