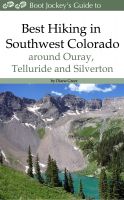 Best Hiking in Southwest Colorado around Ouray, Telluride and Silverton
by

Diane Greer
An opinionated guide to the best hikes in the San Juan Mountains in southwestern Colorado around three great base camps; Ouray, Telluride and Silverton. The hikes range from 6 to 12.5 miles per day. The guide describes the base camps, identifying local service, nearby attractions and non-hiking day activities. Trails include detailed descriptions, ratings, elevation profiles, maps and photos.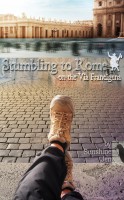 Stumbling to Rome on the Via Francigena
by

Sunshine Jen
In autumn 2014, Sunshine Jen and her partner D walked for a month on the Via Francigena, an old pilgrim trail ending at St. Peter's Square. Trekking from Fidenza, through Tuscany, and into Rome, they encountered rain, prickly bushes, and delicious pizza while experiencing Italy at a walking pace. In addition to being a memoir, this book contains travel tips for walking the Via Francigena.